DIGITAL TRANSFORMATION
Business and technology


lead to effective transformation

This overused phrase has a very simple meaning and goal with us: how do you and your teams make better, more informed decisions faster? Digital transformation is about being able to visualize the interconnected data sets of your business, as useful and trusted information in the right hands, right place and at the right time. Data set with this context creates trusted information.

With the right information context set, we use the time sensitive information to drive operational efficiency gains to reduce decision making timeframes, so actionable behaviors are invoked faster and positive results delivered in a more timely fashion.

Increasing operational efficiency enables an organization to look at its business growth targets with more confidence so better productivity ensues and overall organizational performance is gained. Digital transformation provides the building blocks for embracing a business capability-driven performance management culture to achieve operational excellence and sustainable growth. Our value, risk and performance indicators tell you what your customers are feeling, future challenges you are needing to embrace and current performance trends needing to be optimized for growth.
Transform Your Business
We always say Business and Technology lead to effective transformation. Together these terms hold a symbiotic relationship to generate the sustainable people behaviours that ensure the technology, while remaining transparent, provides the ability to run a business with maximum potential. Transformation is a mindset which infuses lean, agile and capability-based practices to deliver bottom line tangible benefits.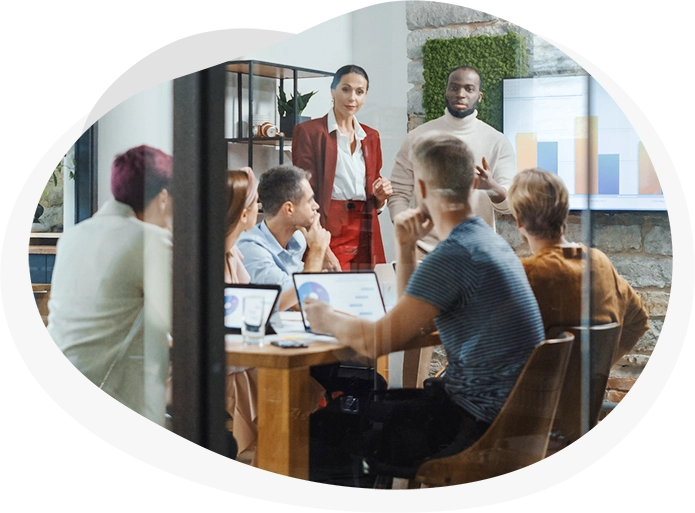 Embrace Change
Change is constant, as is rejection and acceptance. It is important to ensure the organizational culture as a living entity does not reject changes being applied to improve overall performance. Our skill sets and services help the people within the company let go of old habits to embrace new more rewardable behaviors. Change needs to be fun-based and rewarding if new improvements are to be sustained. Our AIF framework helps you do just that. We are experienced in the practice of benefit accounting, to ensure our client's operational outputs are in alignment with their required business outcomes.
Technology Adoption
Our core commitment is always to help our clients prosper by operating for them at an enterprise level of performance. We work with our clients to bring cloud-first and hybrid opportunities that create business improvement through smart technology innovation. It is through our client relationships we are afforded the opportunity to evolve our Enterprise Agility practices as a viable set of business technology services desired by all our clients. Technology done well is the applied science of IT.
Achieve More
Our approach to the transformative solutions we deploy is about how we ensure the right services are delivered in the right manner to match a client's ongoing business expectations and culture base. As Six Factor, we introduce our services by completing a benefit assessment to provide the client and ourselves with a service adoption plan and range of goals on how existing capability (skills, practices, and toolsets) will be best optimised to ensure greater operational efficiency and business productivity. This measurement aspect of our assessment is the core of our enterprise management approach to achieve your transformation targets.
To understand how Six Factor's Benefit Assessment and approach to digital transformation can inspire your business to achieve its maximum potential, contact the Business Team at 604.425.2266 today.