Proximity
Critical information


in the right place, at the right time
Proximity is a smart geo-map layering tool that provides location-based context to visualize the 'live' status of different business entities in near real time, e.g. current status of sales and marketing initiatives, asset movement and contract management status, operational services, and people knowledge base.
Six Factor understands that companies often struggle with gaining insights from manual or spreadsheet-based data systems to collect, view and be informed by crucial operational information events. We see 'binders' and 'printed manuals' and file servers with conglomerate file and folder structures that require time, patience and forensics expertise to find what people need to know at any given moment.
Further, real time information is often unavailable, inaccurate, incomplete or inconsistent so informed decisions are often difficult to implement and teams are uncertain whether they are working from the latest version on hand.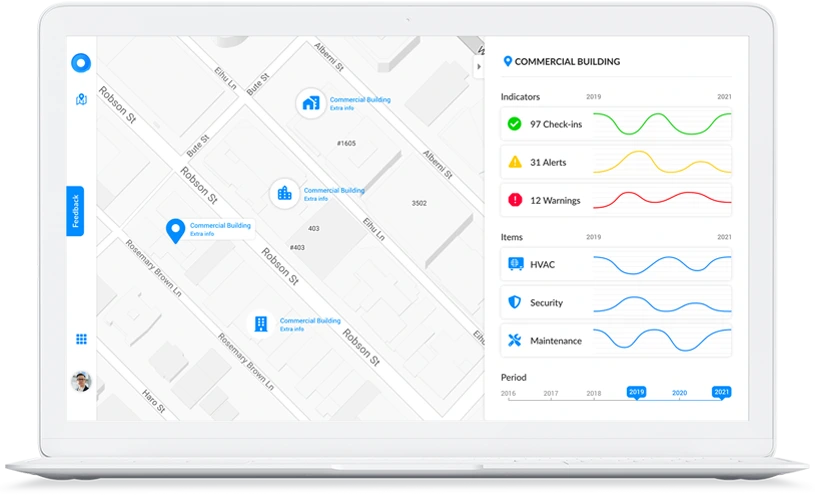 How it Works
Proximity:CMS solves these common information-handling issues using map technology to attach operational data directly to geo-based business assets, whether they are broad areas (regions, territories, provinces, cities, neighbourhoods), specific location types (buildings, multi-sites, equipment, geo-only sites), or service driven activities (restaurants, retail outlets, work yards).
Proximity:CMS provides clients with a powerful cross dataset mapping capability, linking all their dynamic data; operational services, business & commercial assets, and people content, together into a unified view of up-to-date crucial information, linked by a physical place of reference, and available at any time and from any location, based on a person's business role and access rights.
It's easy-to-use: if you know how to use a map, you can use Proximity to search, browse, or find critical decision making information by location. It's flexible: it can accommodate any content type and file format. And, it's smart: Six Factor's proprietary technology includes intelligent algorithms, and modular microservices to build a solution that serves your exact needs.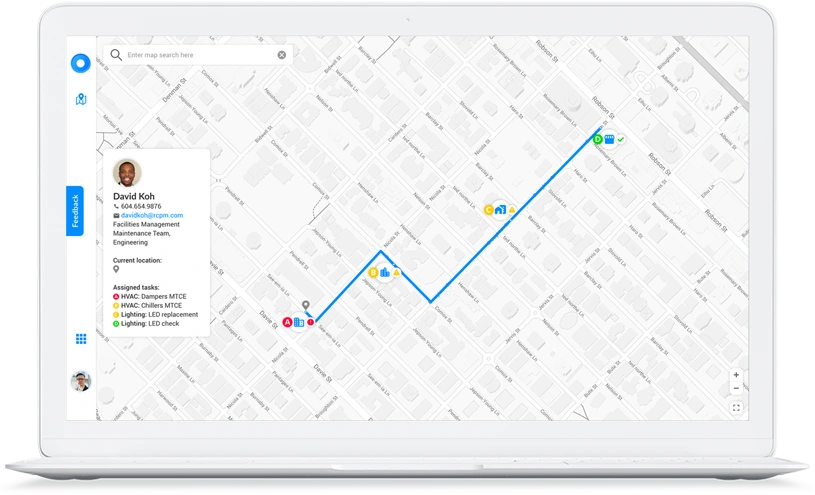 Real-time Location Data
Real time data on operational information is often unavailable: updates are difficult to implement and teams are uncertain whether they have the latest version on hand. Proximity:CMS can also deliver real-time updates and notifications for content control review, management, and reporting.
Visualize on the live map what content requires immediate attention or action and any compliance issues at a glance. This array of interconnected data is always current, with clear attribution on who owns it, who is responsible for managing it, who needs to be consulted, and who needs to be informed about it, and when.
Communication
Geolocation
Information
Management
Paperless
Productivity
Syncronization
Benefits
With Proximity:CMS, you can operate more efficiently, safely, and competently. With a map-based single source of truth, there's less guesswork, fewer assumptions, and more accurate identification of issues that might cause problems later on.
Teams are empowered to act on timely information, knowing that they have the most definitive information, baseline practice, and approved procedure sets to maintain compliance and save everyone time.
Proximity:CMS gives you a map-based single source of truth for all your operational content, which ensures that your most crucial operational information is up-to-date, linked to a physical place, and available at any time and from any location.