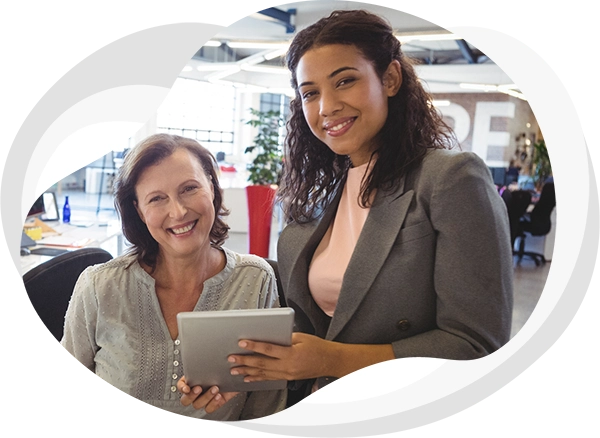 CAREERS
Amazing People


have a place at Six Factor

If, like us, you strive for excellence in everything you do, and are the type of person who is driven to always exceed client expectations, we want to speak with you. Six Factor always wants to meet amazing people who want to show their passion, skills and desire to develop incredible business solutions.
Let's see if you're made of the same RITE stuff
We take team collaboration and shared accountabilities seriously. Six Factor's values reflect how we channel our spirit and team energy. To accomplish this, we live 'RITE':
➔

Respect – for ourselves, peers, our customers and our community

➔

Integrity – in our relationships and the way we conduct ourselves

➔

Trust – in each other to build long term and lasting relationships

➔

Equality – knowing we all have a valuable role to play
Based on our values, our shared mindset drives our 'Power of Three' principle:
➔

Accountability – to each other and our clients

➔

Collaboration – between ourselves and our stakeholders

➔

Innovation – perpetually challenging status quo to create our disruptive energy
Qualities we look for in our people
At Six Factor, we want our people to feel empowered so as to feel they contribute as part of a high-performance team, to collectively create incredible products which drive the right business outcomes for our clients. As part of our team, you will be invited to collaborate with great people and synergize your skills with theirs, to build strength in our team capabilities.
Here are some of the qualities we see and nurture in our people:
➔

Living exceptional service

➔

Great communicators

➔

Right-to-left thinkers (creative to logic)

➔

Passionate about success

➔

Taking the lead, and holding accountability

➔

Striving for the highest watermark of quality

➔

Challenging the status quo and promoting fun in our behaviours
Available Positions
While not every position is available, we encourage you to reach out and introduce yourself to us, regardless of the postings available. Contact us today with the phrase 'Amazing People' in the optional 'Subject' line and we will send you an invitation to complete a skills and personality assessment.
➔

Full stack Developers (Node.js or J2EE)

➔

Database Engineers (Postgres)
See available positions on Indeed
Connect with us